Male Strippers in London for Hire
On-call hired stripagrams and specially selected hunky male strippers in London who travel far and wide to attend your own party venue. Since London is the largest city in UK we've ensured wide coverage with male strippers available last minute and late night around London and surrounding home counties. A male stripagram is a popular choice in London for girls night's out, birthdays, hen parties and ladies nights. The other alternatives for male strippers are theatre shows, tour acts and troupes including Forbidden Nights, Magic Mike London, Chocolate City, Adonis Cabaret which you can book with tickets. Most theatre based London male strip shows are professional dance/ variety acts and choreographed striptease performances which also makes a fun night out with the girls.
London hen parties often have full itineraries for the night so it makes sense to book a stripagram to fit in with a busy hen party schedule and make the bride centre of attention on her last night of freedom. When hiring a male stripagram on a girls night out or girls night in, you have the benefit of a personalized and choreographed experience, arriving at a time that suits you and if you want to tame the performance for a shy or prudish bride, or make a special playlist with her favourite songs. Male strippergrams offer a front seat view, so you can play party games like body shots, take amusing pictures and quiz your male stripper after the show.
The best male strippers in London are in demand on Saturday evenings during the hours of 7pm - 11pm when everyone's hen party or birthday is in full swing. If your party is during those hours it's advisable to book a male stripper with as much notice as possible or make a preliminary enquiry early. If you're in London's zones 1-6 it's easier to get a male stripper last minute with less than a 1 hour outcall time or accommodate same day bookings. Friday evenings are also popular after work with London office parties and staff birthday celebrations in local pubs. Give as much notice as possible for the guy's you prefer, to guarantee their availability for your exact location and time slot.
Any private houses, hired accommodation including airbnb or private/ secluded areas in clubs, pubs, bars, halls and restaurants are generally ideal for choreographed full strip dance routines in central London during busy times/ peak hours.
We know hundreds of top clubs, bars, pubs and restaurants perfect for hen parties that allow male strippers in London, whether it be in free or budget private party rooms, exclusive VIP sections, private dance floors, upper floor/ basement areas or out of hours party rooms for hire. We know exactly how and where to make strip performances happen, whatever capacity - suited for all tastes - in every borough of London and surrounding home counties. The more notice the better for reserving popular party venues.
The best strippers in the city are multitalented, from stripping on Hackney nightclub podiums to refined private soirée's in Hampstead mansions. Yes, a Queen's guard male stripper troupe has performed inside the Ritz hotel, London for ladies who lunch, if it's a totally 'out of the Royal box' theme you're looking for!
Below we outline a small selection of male stripper friendly venues in different areas of the city (ideal for parties) that welcome London's top male strippers. For a full list in your local area please contact us. We understand which venue's match certain audiences - from wild and rowdy to sophisticated.
East London
East London is a hot spot for male stripper hire bookings especially areas like Shoreditch where nightlife is eclectic for partygoers, also places like Hackney, Ilford, Barking and Romford. The culture seems to be more relaxed and liberal towards male strippers in East London. For suitable venues, East London pubs and restaurants with private sections generally welcome entertainment.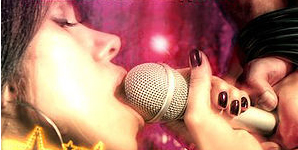 We highly recommend Karaoke Box in Smithfield for a karaoke male strip show, (EC1A 9LA) for private section sing-alongs while accommodating uninterrupted strip show entertainment for hen parties and birthdays. Looking Glass Cocktail Club on Hackney Road, E2 is also highly reviewed with a back room and sophisticated vibrant bar.
Posh areas in London
Assuming booking a male stripper is not a posh thing to do we still receive bookings in posh areas of London such as Knightsbridge, Chelsea, Mayfair, Highgate, Hampstead where there's lavish party's and hiring professional entertainment is a prerequisite. Girl friend's often want to spoil a birthday girl or the bride on a hen party, and that means making her feel extra special with a once in a lifetime experience. A classy, aesthetically pleasing male stripper who can move well certainly serves that purpose.
There are male strippers who offer a classy, choreographed performance for sophisticated audiences in places like Chelsea and Mayfair, London. We have experience stripping in classy London hotels, bars, restaurants and clubs in places like Brinkley's restaurant, Chelsea and Karaoke Box in Mayfair and Soho. Stripper.co.uk have an extensive network of venue 'friends' that allow strippers to perform in all areas of London, even restaurants and posh wine bars you wouldn't dream of. We have close alliances with managers and venue owners who understand that entertainment is valuable and positive for their business. Many of which have secret VIP sections, private floors, pre-hours or after-hours sections which give Stripper.co.uk special privileges to use. We also review venues most suited for hen parties for their atmosphere, service, food and drink.
Little Blue Door on Fulham Road in Fulham is our latest hidden gem; a classy wine bar with hedonistic atmosphere that allow male strippers to perform in their backroom. Ideal for rowdy yet classy hen parties. For fine Italian food with male strippers for desert, upstairs in Il Pagliaccio on Wandsworth Bridge Road in Fulham is recommended.
The Dukeshead on Lower Richmond Road in Putney also offers private dining upstairs in spacious Georgian rooms - ideal for male entertainer dance routines. Buddha-Bar in Knightsbridge has an opulent private hire basement which is perfectly suited for parties who want a private DJ and dancefloor with male stripper.
South West London
West End
London West End is very popular for hen n' stags going on a bar or club crawl. With our experience and knowledge of London we know many popular places that allow full length strip shows for hen parties and birthday groups. Well known popular public venues that allow male strippers to perform include Zoo bar in Leicester Square. Karaoke bars and Italian osteria restaurants in the area have a tendency to appreciate hired male stripper entertainment for customers, such as Little Italy in W1 Soho London - a classy restaurant with private dining areas that allow strippers to do full strip routines upstairs.
Zoo bar in Leicester Square is a favourite of ours for recommending large hen parties for 15+ hens with strippers. Generally gay bars and international restaurants such as Italian, Indian, Greek, Romanian and Shisha bars are lenient towards male strippers performing during peak hours for party groups. Some pubs and clubs have stricter licences in the heart of West End during certain hours.
If you plan on privately hiring an entire cocktail lounge with a French boudoir theme around Soho or Leicester Square, the Icon Balcony Bar, 5-6 Leicester Square is sophisticated, central and accomodating for London strippergram male strip shows. It boasts attendance from A list celebrities including Madonna.
Pix Pintxo (Rooms By The Hour) in Bateman Street Soho is a free venue that celebrates adult entertainment in the form of male strippers with a free private basement for small hen party bookings, an ambient cocktail bar and even 1970's adult cinema.
The Royal Dragon Restaurant & Karaoke club (next door to Golden Dragon) in Chinatown on 30 Gerrard Street, Soho, W1 has the best of both fine Chinese dining and karaoke whilst allowing male strippers to entertain guests as they sing the night away (see Soho male strippers).
Male Strippers in London Hotels
London male strippers are also experienced at performing shows in London hotels... in both hotel rooms and private function rooms. A theme could be an authoritative suited hotel manager warning the hen that her hen party is too loud!
We've previously performed in 5 star hotels such as the Hilton Park Lane W1 and Mayfair hotel in W1. However when planning a party at a hotel, we suggest not mentioning anything about a stripper to hotel concierge (use the term guest) if you are doing it in a hotel room as you will receive mixed responses from staff who lack authority. It's better to be discreet and allow the stripper to get changed into their costume when inside. Don't worry, our strippers will not walk through the hotel foyer in their police or fireman costume!
South Place Hotel in Finsbury, London EC2M is a vibrant 5 star hotel with bar, private sections upstairs ideal for hen party hire and male strippers. Ace hotel in Shoreditch is another popular hotel for flamboyant hen parties in the heart of East London's nightlife on Shoreditch High Street with rooms that have balconies, with a panorama of the city - ideal for al fresco stripping.
Foreign hen parties on holiday flying to Heathrow or Gatwick will be glad to hear British culture is liberal and accommodating towards making your hen weekend abroad a success, whether that means hosting a private party strip show in a local hotel near London airports.
South East London
Certain areas in South East London are also popular places to hire a male stripper, in places like Greenwich, Dulwich, Bexleyheath and Dartford where London and Kent join. We often receive bookings at private addresses in these areas for hen parties, birthdays and baby showers.
The best restaurant for male strippers in Greenwich is Kitcho (57 Greenwich High Road, Greenwich, London, SE10 8LP) which has a secluded dining area upstairs with karaoke machine. It's a trendy Japanese sushi bar perfectly suited for unrestrained local hen do or divorcee parties.
One of the best funky nightclubs in South East London for party groups to enjoy a male stripper is Arcadia club in Bexleyheath DA6. Maypole social club, a high capacity low budget venue for large wild hen parties is also nearby in Bexley DA5.
If you are looking for fine food with a high energy party atmosphere that specifically welcome lively hen parties and allow male strippers to perform unconstrained, Dartford Greek Taverna in Dartford, South East London, DA1 is highly recommended. It's very similar to Anastasias Greek Restaurant taverna in St Albans, Hertfordshire, just outside North West London next to M25 which also encourages energetic hen nights with areas to perform and dance.
With family run Italian restaurants being relaxed and accommodating towards male strippers, La Luna restaurant on Walworth Road, Southwark in SE17 near Elephant and Castle is the perfect choice to enjoy italian home cooking while watching your live entertainment.
North London
North London especially Watford, Harrow, Barnet, Enfield, Waltham Abbey and Waltham Cross have a good variety of friendly pubs and bistros that allow male strippers to do a full strip routine. Privately owned pubs as opposed to chains are preferred because landlords want the extra buzz and business from party groups. North London is more popular for holding ladies nights with strippers due to cheaper venue hire.
The Dead Dolls House in Islington, N1 or Stokey Karaoke on Stamford Hill, N16 is also a favourite amongst hen n' stags, or even 'sten' parties - ideally designed for privacy and adult entertainment. Up the road in Upper street, Islington is a new cocktail bar called Laki Kane - welcoming custom for their private distillery upstairs allowing Covid compliant male strippers to perform.
The Engineer pub on Primrose Hill in Chalk Farm NW1 is a stylish gastro pub with an upstairs function room perfect for adult entertainment. The Furlong, a relaxed, lenient small bar in Muswell Hill is also a good cheap option for hens on a strict budget. The Green Man in NW9 is friendly towards strippers. Orama Restaurant, Hatch End near Watford, North West London is also male stripper friendly.
West London
For parties on a strict budget Pavillion pub in Shepherd's Bush offers a large private function area for strippers next to a beer garden with relaxed staff. This pub is situated 15 minutes from Hammersmith and Kensington.
Bricklayers Arms in Kingston upon Thames is a vibrant young pub with DJ and The Rose & Crown in Heston welcomes strippers having hosted ladies nights in the past. The Grange Pub on Warwick Road in Ealing, W5 has a private spacious room upstairs with welcoming staff for strippers. Further out towards Greater London, bookings in Middlesex and Surrey fringes are also popular in private addresses. Indian parties are especially popular in Hounslow and Slough.
Last minute bookings
We understand that Londoners have hectic schedules and our customers have a tendency to be impulsive and spontaneous when booking a male stripper last minute while at a party in London when the moment is perfect. We are fully prepared for these eventualities and spontaneous bookings, especially late on a Friday and Saturday evening, and make sure our lead time is responsive for customer's high expectations. For example we can deliver a London male stripper to your door within 1 hour in zones 1-6. Our knowledge of London venues and best travel routes in the city means we can conveniently arrive at any London postcode quickly, even if you need a classy hunk to hand deliver fast a special hen party pizza or birthday card.
If you have any issues with party venues or booths we can help find a suitable local venue nearby quickly. We understand each London council has a different licencing law for adult entertainment with many local venues flexible at their discretion depending on who speaks to them. There is always a solution.
Late night bookings
On Saturday evenings it's understandable for late night male stripper requests when parties have reached a peak and guests are in the mood for entertainment or just want to liven up a party towards the end of the evening once everyone has arrived. Especially hen parties and twenty to thirty something birthdays. Male strippers are happy to accommodate late night bookings in London right the way through to early hours of the morning. Late night stripper bookings might suit groups with a busy itinerary after dining or touring London, or those who settle at a suitable venue late, such as hotel, club or private address later in the evening. Then there are situations where more adventurous members of the group disband later to follow through separately on plans to book a male stripper.
We have a selection of very good looking, professional, white and black male strippers in London, fully equipped with policeman, fireman and officer n' gentleman costumes. Other costume themes may be available on request with sufficient notice. For example doctor, cowboy, gorilla and Harry Potter have been some of the more outlandish requests we've had in the past at London birthday parties.
Venues in London
It's advisable to contact us and allow us to liase with your preferred venue direct since they range from super lenient, neutral to strict depending on who speaks to them, who you speak to and what time the performance starts. With relationships in place we're experienced at negotiating agreements with hundreds of London venues including local pubs that allow strippers.
We have a 'top venues in London for male strippers guide' available on request and 'Top male strippers in London' in zones 1-6 postcode list available on request
Male strippers can typically arrive within 1-2 hours around M25 and Greater London areas to private parties, pubs and clubs. London pubs owned by a private landlord are usually very tolerant towards adult entertainment and male stripper shows as it can be great for their bar business. With a healthy drinking culture and appetite for entertainment, East London, North London, and Essex tend to be popular areas for hiring male strippergrams and arranging hen parties.
The tradition to rent a male stripper before tying the knot or celebrating a special occasion such as birthday is popular in UK, especially in London and Essex. Maid of honour's and chief bridesmaids love to spoil brides and often rebook with Stripper.co.uk for their other friends at future hen parties, birthdays and ladies nights.
LATEST NEWS and what's new for London male strippers near Leicester Square, Shoreditch, Old Street and Clapham.
Forbidden Nights performing every Saturday at 7pm in Infernos Clapham, London curating acrobatic stunts, stripping, pyrotechnics and singing.
Channing Tatum's tantalising Magic Mike Live London show for 1 hour 30 minutes is now performing at Hippodrome Casino, Cranbourn Street, Leicester Square, London WC2H 7JH.
The Chocolate Men black male strip show at Spearmint Rhino on Tottenham Court Road is monthly on Saturdays - a 16 minute walk from Leicester Square.
Adonis Cabaret are performing at 256-260 Old Street, EC1 adding smoking hot guys to Shoreditch & Hackney nightlife.
If you would rather have a London male stripagram come to your own party with a personalized routine including a full strip show as a policeman, fireman, doctor or officer n' gentleman enquire here.
Book a male stripper in London
More info on strippers london

Barking and Dagenham
Barnet
Bexley
Brent
Bromley
Camden
Croydon
Ealing
Enfield
Greenwich
Hackney
Hammersmith and Fulham
Haringey
Harrow
Havering
Hillingdon
Hounslow
Islington
Kensington and Chelsea
Kingston upon Thames
Lambeth
Lewisham
Merton
Newham
Redbridge
Richmond upon Thames
Southwark
Sutton
Tower Hamlets
Waltham Forest
Wandsworth
Westminster
Home counties near London