Birthday Male Stripper for Parties
Common landmark birthday parties to celebrate with male stripper hire include 18th birthday, 21st, 30th, 40th and 50th birthdays. Choreographed exotic dance routines themed to suit the mood of your adult birthday party.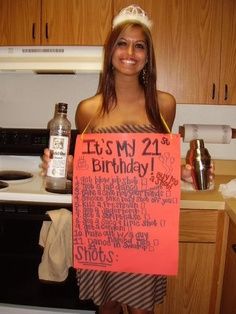 "Hire a male stripper for MY birthday" Happy Birthday to me!
Many male stripper birthday bookings come about by birthday girls unashamedly wanting one for their own birthday party. Typically for all ages - not necessarily the typical 18th, 21st, 30th or naughty 40 where they get spoilt by friends and relatives, but all ages inbetween. Maybe the birthday girl has not had male attention for a while and wants to spoil herself as well as entertain guests with a new experience. There's no shame making your own birthday extra special and memorable for years to come.

Conversational remark birthday male stripper
Pranking a birthday girl as part of an inside joke or remark she made is popular, especially if she fleetingly mentioned a male stripper during a past conversation. Inside jokes that she swoons over a particular type of guy are also prompts to book one for her birthday - such as mixed race guys or black guys.
She may also fantasize about a particular theme, or iconic movie which can be incorporated into the male strip show. Customers often say "We've always been joking about this....."
Returning the favour with a HAPPY BIRTHDAY stripper
Did a friend or family member hire a male stripper for you in the past from a previous hen party or birthday party of yours years ago? Is it time you paid your friend or relative back by returning the favour for their next birthday party? Maybe you would like to get even while reminiscing over funny memories from the last male stripper experience.
Birthday girl never had a hen party, so it's time to make up for that on her birthday!
Sometimes curveballs foil hen party plans, creating an excuse to double down on birthday celebrations for a bride-to-be stuck in limbo. In 2020 Covid has left many desperate hen parties either prolongedly delayed, partially organized or fully cancelled. What better time to cheer a girl up, than on her birthday with a hot surprise stripper to make up for all the year's setbacks.
Early, premature, half-birthdays and belated birthday celebrations
Why wait until the actual birth date to celebrate with a birthday stripper. When friends are together in one place, whether it be a weekday after work, holiday or weekend with someone's birthday approaching, it's often a good reason to spoil the birthday victim early while the appropriate head count and mood is there. Someone's birthday might also be near other friend's or work colleague's birthdays, in which case a compromise on premature birthday celebrations may be the answer to save time and expenses organizing.
Belated birthday strippers are also popular if certain key friends can only meet on a certain date or if there are complicated logistics with long journeys and time off work.
Mother's booking for daughter's 18th, 21st, 30th birthday party gift
Times are changing. Mother's now are often the one's booking male strippers for their daughter's 18th, 21st, 30th birthday party gift, especially for large house parties. Perhaps Mum has a cheeky sense of humour, remembers what it was like to be 18 years old and wants to make sure her daughter and all her guests are thoroughly entertained with a Magic Mike show to mark such an important occasion. A policeman 18th birthday stripper doing a house visit for underage drinking is a popular grande entrance before his choreographed dance routine to her favourite songs.
Revenge prank happy birthday strippers
Brad Pitt and George Clooney are known to prank each other endlessly on the set of movies such as Ocean's Eleven. Has your friend done a misdemeanor or joke on you in the past that you just can't let go of, and want to get sweet revenge for. Maybe you'll get pleasure seeing their facial reaction knowing they would squirm with embarrassment around male strippers and whipped cream.
Shared/ joint celebrations - hen & birthday, double birthday celebrations
You may be celebrating a joint birthday hen party for two or more girl friends who are both celebrating. Joining two or more groups of friends together into one party also helps divide up the price of party entertainment between everyone. The cost of a male stripper can easily be slashed in half. Another great excuse to make it memorable and atmospheric with male strippers in the room to kick off the joint celebrations. Often multiple male strippers or troupes are appropriate to distribute attention evenly for both hen and birthday girl (s).
Party guest numbers are low, mood is low, compensate with a last minute male stripper...
If party guests start dropping out last minute and the numbers for attendance start getting dangerously low for what was supposed to be a special birthday, don't panic or allow it to dampen the mood of your party. A last minute birthday stripper rescue mission will salvage the night of a dwindling audience and more than compensate by injecting fun positive energy back into the room. A themed male strip show for small audiences will create guaranteed birthday memories that last a lifetime.
18th birthday stripper and family tradition
Birthday stripper extremes may range from sophisticated soirees with a hodgepodge of relatives including Grandparents, to the outrageous - where Mother's invite all their childhood friends to a daughter's 18th birthday with male stripper so they can relive their youth again...
Traditionalist parents may assume parent's hiring a stripper for an 18th birthday party is unthinkable. Since Magic Mike elevated male strippers - exemplifying their versatile dance skills and nuanced artistic talents, modern doting parents had a change of heart. Not forgetting male stripper fans including Mother's, Aunties or Step Mum's who experienced their own birthday stripper and crave seconds. Then there are those with the shared family tradition of annual birthday strippers (male and female), routinely invited back to each member of the family's respective birthday party as an inside-joke.
An out of control 18th birthday party haphazardly organized by libertarian parents may offer the ideal opportunity for policeman stripper's to exert discipline. Adult ID checks for underage drinking being a comical and theatrical entrance for a police strip show.
Mature birthday strippers & sedate affairs - all the way up to 80th birthday's
For mature, sedate birthdays in places such as low key, civilized restaurants/ social clubs, often all that is requested is to simply walk in to say happy birthday with a birthday cake, stay for photographs and make everyone ecstatic... for example 60th, 70th, 80th birthday parties. Emphasis is put on the novelty of a good-looking man, surprise, uniform instead of any overt male strip show per se which may otherwise cause shock and awe at such an event. It's kept classy, classic and artistic to swoon a mature sophisticated audience. In this instance the theatre and presentation is the focus.
Yes striptease artists do get hired for 80th birthday party celebrations - with quirky requests such as Elvis's all white 60's-style uniform to keep the spirit alive for elderly Mother's and Grandmother's who remain young at heart or who were die-hard fans of a particular artist back in the 60's - such as the hip shaking, jiving Elvis Prestley.
Male strippers for a lady friend's 40th, or 'naughty forty' - cheeky friends like to brand it - is one of the most popular birthday's to hire strippers for. Perhaps in part due to the biological clock scenario, where some consider the wild party era may be expiring soon and therefore timely to have a 'bangin' night out' with stripper in tow.
Expats and tourists on holiday or on a girls night out/ girls night in
Regularly birthday male stripper bookings come from Brazilian, Polish, Lithuanian, Russian, Latvian, Czech, Italian, Norwegian, Swedish tourists visiting or living in London looking to experience English tradition in a slightly cheeky way.
An all girls holiday touring London would not be complete without a London male strip show arranged with quintessentially British male strippers welcoming you into the city to make the trip memorable. While on holiday overseas it's easy to keep it a secret from boyfriends and husbands.
Spoiling wives, girlfriends and couples on their birthday
Devoted loving husbands and boyfriends often love to spoil their partner with the surprise of a lifetime. An experiential gift is often worth more than boring perfume or an inanimate object that is easily forgotten. A tasteful male stripper birthday gift or kissogram will demonstrate how much you love her and make her feel extra special. Strippers for couples is increasingly popular in 2019.
Hiring male strippers from abroad or afar
Sometimes relatives (typically naughty sisters or brothers) or friends who live far away want the birthday girl to have something memorable delivered to the victims next birthday party with an endearing personalized Kissogram message. Since the booker cannot attend the party themselves and lives far away from the birthday victim, there's zero risk of consequences so they often hire a stripper without any hesitation. In this case the relative or friend who cannot attend the birthday may be travelling, having a gap year or living overseas for a long period.
Cheeky bar staff spoiling colleagues and regular local punters
Bar managers in pubs and clubs love novel entertainment ideas to cement them on the map locally, especially when fellow bar staff or local regulars who are not getting any younger celebrate birthdays at the venue. With immediate authority on what happens at their venue, colleague birthdays or regular punter birthdays offer them the perfect reason to step it up for community bonding and local punter enjoyment any day of the week. Having a birthday strip act for a colleague's birthday easily rivals any other form of live entertainment typically seen at local pubs and bars. Pub birthday strippers are ideally suited towards rowdier pubs, bars and lively audiences. There are exceptions!
9 reasons why male strippers make the perfect surprise birthday entrance
Birthday parties with Male strippers make the perfect surprise gift for the following reasons:
1. Forgotten someone's birthday? Can't afford the ideal birthday gift? Lost as to what gift to buy? No problem. Why not just hire a last minute stripper when you're at a birthday party. Everyone in the party can chip in and divide the cost of a stripper making it the ideal cost effective solution as a treat from everyone.
2. Inject excitement and energy into a birthday party, girl's night in or office party setting, A male stripper will put everyone in fits of laughter, ignite conversations and bond the group as a whole.
3. Make the birthday girl feel special or cheer her up during difficult times such as break up's, male strippers offer an escape from reality and the monotony of everyday life.
4. Play on the birthday girl's favourite fantasies such as Magic Mike/ Channing Tatum or Fifty Shades of Grey, or a favourite movie character. Whatever she loves or has a passion for can be included into the theme and choreography. If she has a thing for hunky guys in uniform.
5. Entertain yourself watching the expression on her face and reaction when a policeman male stripper swaggers across the room with handcuffs to put her under arrest for misbehaving.
6. Learn how your friend behaves in the presence of handsome hunky men. The type of hot guy you don't get to see that often in real life.
7. Put a lingering smile on her face for days whether it be for her 18th birthday, 21st, 30th 40th, 50th or even 80th birthday celebration.
8. Friend's can choose a guy who is an exact type the birthday girl will love to make it a once in a lifetime experience.
9. Create happy memories and fun conversation for years to come.
Stripping for birthday parties can be different than the more rapturous hen party celebration. Most birthday celebrations are attended by both male and female attendees of varying ages, different to the 20-40 all-female demographic at hen parties.
Male strippers who perform at birthday parties and half-birthdays often strip down to a g-string unless a full strip is requested, if it's a mixed audience and focus on making the birthday girl feel special.
We can also hand deliver Birthday cards, confectionery or birthday cakes at last minute notice anywhere around London.