Hen Party Male Stripper Ideas
Hen party strippers perform for the predominantly younger, adventurous all female audience who often have a full itinerary of hen night activities. The bridesmaids, maid of honour or Mother of the bride usually take charge of hiring a male stripper as a surprise for the bride to be. Occasionally the bride herself will ensure she gets a male stripper.
"He must have blue eyes, be chiseled, tanned, 6 foot 3..."

Most often a male strippergram will visit their private party at a home address before the girls venture out to a nightclub in a party bus or limousine, or after they return home from nightclubbing. Many clubs, pubs and restaurants in London, Birmingham and Manchester also accomodate male strippers. Function rooms in local pubs and booths in local clubs / wine bars are a popular choice.
Occasionally larger hen groups hire out entire private areas of a club, pub or restaurant which allow adult entertainment otherwise a topless or partial strip can easily be arranged if it's a more public affair. If time is scarce - the stripper can adapt his act for inside a hen party bus or limousine. However space is limited so harder to perform more elaborate dance routines. Hiring a stripper in a hotel room is also convenient and cost effective for chaotic hen parties with limited time and budget.
Bride to be subtly hints she wants a male stripper pre-party
Some coy bride to be's drop subtle hints to their friends that they want a male stripper present at their hen party without explicitly asking or going into details. Perhaps due to concerns around how the Mother in-law or Sister in-law would react if she was too overt or desperate asking for another nude hunk before the wedding. It's always worth paying attention to minute details in conversations leading up to a hen night or hen weekend. Listening intently can reveal a lot - for example she wants a tame sophisticated James Bond stripper for a mixed audience or a big black guy with muscles.
She desperately wants a hen party stripper last minute late
Sometimes an unyielding bride to be on a hen night mid celebration after a few drinks longingly pops the question "When is the stripper arriving?". Surprised hen friends who didn't think of it or dismissed the idea initially, then frantically try to book a last minute male stripper while gallivanting around town on a hen night.
Overkeen bride hires male stripper for her own hen party
Sometimes a randy bride to be will hire a male stripper for her own hen party or book a stripper at her own expense - unashamedly footing the entire bill herself. Same applies to keen birthday girls who don't leave anything to chance so take the reins and insist full control of the stripper itinerary.
Control freak bride's may have a strict stripper features criteria which must be adhered to on their last night of freedom. Requests such as "he must have blue eyes, be chiseled, tanned, 6 foot 3 with a big willy" are normal for male strip shows on hen parties. Designating the maid of honor duties is deemed too risky sometimes.
Blast from the past stripper experience
Many moons ago my friend bride booked me a muscly dwarf stripper for my 18th birthday. Decades later we all wanted to relive the experience at her hen party for a laugh.
Testing assumptions about bride to be's
There are varying levels of prudish and liberal ladies, sometimes apparent prudes or demure ladies react the complete opposite to how you would expect and lap up every second of a male strip show. People often behave completely differently behind closed doors with alcohol and no other men to judge, especially if you're used to seeing these type of girls in a professional work environment. Because she keeps quiet on the subject of men and strippers, that doesn't mean she does not secretly want a hunky male stripper to attend her hen party and make her feel special on her last night of freedom.
Suggestion from fun loving party outsiders
Sometimes it's recommended or suggested as an idea by someone on the fringes of the group such as a good humoured husband or boyfriend of one of the girl's at the hen party. Very often it's a cheeky sister, sister in law or occasionally Mother of the bride or Mother in law who acts a coconspirator for more risque entertainment.
Travelling abroad hen parties with hotel strippers
Sometimes the bride will be travelling abroad and the wedding will be around the corner at a date when she arrives home so friends end up spontaneously booking a male stripper last minute near the wedding date or even the day before the wedding ceremony in a hotel to cram one last activity in for the grand hen party finale.
Partial striptease - kissagram experience for conservative or mature hen's
For conservative or mature hen's sometimes all that is requested is the sheer presence of a hunky attractive guy to enter the room in a theatrical way with something humorous such as a big willy cake, wearing a uniform/ costume, then perform a tasteful dance/ kissagram routine. In this case the brief is toned down with a partial strip show/ kissagram experience/ topless routine. The value is in the surprise reaction and for effect, rather than length of choreography or any full nudity.
Litmus test the bride to be, before her hen party, without spoiling surprise
Open ended questions about what the bride to be would like to do on her hen party may give clues if she would love hiring a male stripper. Simply asking the bride "What would you like to do for your hen party?" may elicit some surprising and hilarious resposes from her such as "the trashier the better" or "I've always wanted a stripper". In which case you have a green light. In other cases you may want to book a stripper deliberately knowing she gets easily embarassed for your own enjoyment, especially if you're a cheeky sibling or best friend who's known her since childhood.
During normal conversation you could mention stuff related to male strippers or talk about a previous male strip show in London you watched in advance before her hen party, then gauge how she reacts as a litmus test. Make sure this conversation occurs well in advance before the hen party date so she doesn't suspect you're plotting to book a stripper, especially if you're keen to keep it a surprise from her. Or want to watch the shock on her face. You could also ask if she has seen the movie Magic Mike and ask if she liked it?
What to do if an overly conservative groom dissaproves of booking a male stripper?
Explain there are tame routines more for the humour aimed towards the whole audience with little to no interaction with the bride if that is more suitable. Do what the bride would want since it's her special day. What happens at a hen party stays at a hen party.
To put more emphasys on the humour you could have your male stripper put a personalized face mask of the husband-to-be on during the stripper's grand entrance. This might help the groom come around to the idea and see the funny side.
There are always super mild alternatives to hen party male strippers such as hen party life drawing models and buff butlers to serve drinks, organize party games and entertain guests throughout the night. Some male strippers can provide this service at similar costs per hour.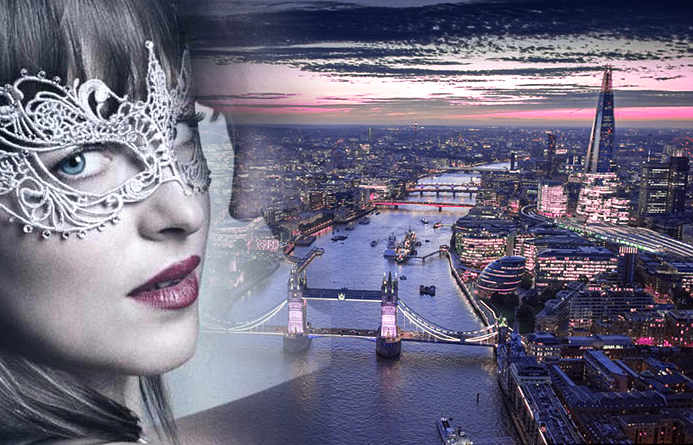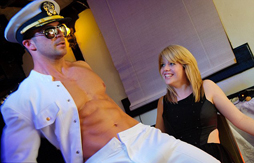 Related
------------------------------
Hen Party Stripper News
Hurried hyperlocal hen soirees and ceremonies squeezed in between sudden lockdowns. No hen parties abroad!
In 2020, strippers and hen parties went from happily wearing husband-to-be face masks to wearing COVID-19 face masks and being exiled to virtual parties.
About 132,000 couples had to postpone or cancel wedding plans in 2020 leaving tremendous uncertainty and confusion for hen party planners adapting to a minefield of fresh restrictions. Being agile and reacting quickly to curveball COVID regulations was imperative to keep bride-to-be's cheerful and hopeful, even if that meant cobbling together a leaned out hen party itinerary with stripper inside a week to meet government time constraints.
It was estimated over a million people from UK each year travelled abroad on hen and stag parties pre-pandemic. Most hen parties who planned to go abroad in 2020 to popular hen party destinations like Marbella (or Marbs), ended up cancelling and staying at home instead, choosing low key, safe hyperlocal social bubbles in the garden or migrating to Zoom with a stripper.
Covid compliant hen soiree with stripper
Hen parties may feel hampered with gatherings prohibited due to COVID aswell as airbnb disallowing hen parties since 2020. However, with some creativity, friends can still sensibly celebrate online in a safe manner by organizing an intimate hen party with Zoom male stripper.