Zoom Parties with Strippers
What can you do on a virtual party app that you can't do on a typical hen party? Hired male strippers from London host virtual parties and showcase live strip show themes using Zoom - joining people from anywhere in the world, in any time zone.
Hen, bachelorette, stag and birthday parties are now leaning towards virtual video apps such as Zoom and Houseparty to celebrate with friends, salvage party plans and activities following the curveball pandemic.
Zoom has huge benefits for parties besides social distancing:
Party invitees who had excuses to not attend a real world hen party are back in the game. Expand the invitations further, wider or even transatlantic. You have a stronger incentive for long distance friends, family or long lost relatives to join in some virtual tomfoolery. Start sending out intercontinental party invites to friends and relatives abroad, hinting about male stripper hire without feeling hampered. Now friends, family and entertainment can can join together from UK, USA, Australia, Canada and Europe for a virtual Zoom party with stripper. Zoom is a place where hen parties can become bachelorette parties and bachelorette parties can become hen's parties or even stagettes - connecting loved one's around the world.
Save a fortune. Going virtual offers a cheap hen party idea/ girls night in idea compared to typical London hen parties and nights out with expensive temptations. Or why not double the hen party mayhem for minimal extra cost? Virtual hen parties can be sequenced in addition to a second hen or stag party when COVID-19 permits the outside world to reschedule and resume. Meanwhile you can keep the communications and entertainment flowing, unhindered with any size group of friends cheering each other during a virtual hangout with male strippers/ topless male dancer hosts to ignite the party atmosphere.
Decentralized virtual hen parties are an easy way to congregate friends and family into appropriate social groups - for example wild close friends may not gel with puritan relatives. You don't always want your hardcore friends candidly talking about sex and drugs in overly revealing hen party games with a new Mother in law listening. Why not sequence a series of virtual hen party activities by relationship and psychographics to eliminate any personality conflict. It's easy with Zoom.
Tentatively litmus test a hired male stripper as a special guest or party host on Zoom. Test the water before jumping in deep with an outcall hen party strippergram. You can always sample a virtual male strip show before you hire strippers for real life - post quarantine. Male strippers that have charming, charismatic personalities are wanted qualities in Zoom hen parties. Stag parties might be less fussy. Besides entertaining - the goal of a Zoom stripper is to keep the hen or stag cheerful at a sensitive time while wedding plans are postponed or cancelled.
Thanks to Zoom, if you don't know what your friends and relatives pad looks like, you do now. You could even meet their live in family lurking in the background but make sure they're over 18 before hosting any risque male strip shows.
There is greater flexibility on time and dates for people joining virtual hen parties. Allowing you to mix and match more party ideas in a shorter timespan. For example you could spring a surprise hen party life drawing class and male strip show together without complicated logistics around travel and accommodation getting in the way. Virtual hen party game ideas such as charades, Never Have I Ever, How Well Do You Know the Bride?, True or False trivia may also be best alternatives to a real life hen party Piñata.
Zoom makes it easier to share ideas in pre-party debriefings, especially when covertly planning a Zoom stripper hire with cheeky friends 'in the know'. Secret pre-party virtual planning groups for quick catch-ups can be scheduled swiftly to refine any party surprises or theme ideas before the main celebration.
International Zoom party incentivized by a hot guest of honour stripper
Zoom bomb your friends with a professional, specially selected male stripper anywhere in the world. Whether it's a hen party in London, bachelorette party in California, USA or stagette in Canada or amalgamation of international friends celebrating via Zoom party video chat. The hen could be repatriated in UK but your friends or relatives might be based in USA or Canada. Or your bachelorette could be residing in USA with friends spread around England. Incentivize international friends to reunite with a group activity such as the inaugural Zoom stripper.
Foreign hen parties or 'bachelorettes' may welcome a quintessentially British accent from famous London male strippers who host zoom party strip shows for international audiences. Maybe those American birthday girls who cancelled their trips to London would love to sample a British beefcake in a virtual strip club. Live interaction from professional male strippers in London to crack jokes and learn naughty new words could be another hilarious party idea for hen weekend or bachelorette tourists.
Once you discover the value of a Zoom hangout, it may strengthen relationships by branching out another arm of communication/ entertainment when friends make excuses not to go out.
With virtual health care exploding and doctors cancelling face to face appointments in favour of virtual appointments, it's only apt for our doctor male strippers to follow suit helping reinforce the message to stay at home during COVID-19. Even if health fanatic hens breach lockdown rules doing more than 'one outdoor exercise a day', they might find themselves getting a surprise visitor during the next Zoom party from a hunky policeman stripper.
Tips & etiquette for a successful Zoom party with stripper
Create a simple bullet list of questions or polls for conversation starters, while keeping the topics positive. Have some structure to guide party conversations and ensure everyone is participating.
Stay consistent with the hen party vibe which should be to make it as fun as possible by incorporating virtual hen party games about chiselled guys and some alcoholic beverages before the Zoom stripper logs in. If you're on a time constraint be selective with party games your lucky friend will enjoy.
Ensure everyone allocates 1 hour of planning, choosing devices and setting up screens. You'll also have time to play with features and settings such as 'touch up my appearance' for those self-conscious on video.
Invite your most interesting, fun friends to keep it evocative and engaging with effortless banter. Those showing zeal for a male dancer is a bonus!
Be yourself, be animated, have fun and consider dressing up in wacky matching costumes which tie in to a precise theme such as policewoman, Goddesses, sexy nuns, cat women, Miss Whiplash or a period such as the 80's.
How Zoom works
With a meteoric rise to 300 million users Zoom has free usage allowing up to 100 participants to interact - capped at 40 minutes - making it perfect for even huge hen parties.
Party friends can tune into each other with a multi-cam mosaic style interface, making the ideal viewing platform for playing fun games, banter or showing off to everyone such as a male strip show and hen party life drawing tutorials. Do you need a webcam? No you can use your mobile phone. Hosts have full control by simply sending out an anonymous link unlike other apps like Houseparty which require personal data. It's cross-device friendly and quick/ simple to invite friends.
Related alternatives to Zoom
Microsoft Teams, similar to Zoom is available for free to NHS workers who may need cheering up on the frontline during the pandemic. Online strippers can happily adapt technology and favoured apps for your party or cheer up.
Latest news
People organizing or attending house parties will be fined £800 by police during lockdown, even more reason to migrate parties and entertainment online.
The Original for Zoom Stripper Hire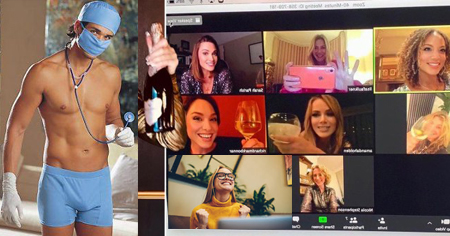 Hire Real Male Strippers for Themed Shows in Virtual Parties on Zoom
Do you have a cancelled hen party? Male strippers are here to the rescue to joyfully kick off the virtual party atmosphere on Zoom!

A handsome Doctor male stripper who can teach you all how to stay safe during pandemics. Demonstrating effective use of personal protective equipment during covid 19 to your virtual hen do of ten, twenty or even up to one hundred girls viewing and cheering!
Online strip shows with a twist of comedy, fun banter and seductive dance medleys intertwined. Virtual strippers have adapted by ditching the whipped cream and baby oil for face masks and latex gloves.
Alternatively why not have a virtual hen party life drawing class hosted by the best male strippers in the world. Your chosen hunk will teach you how to draw a male model in his birthday suit and as a bonus exemplify how to best use Zoom for parties. You can tell all your friends how hilarious your first ever virtual hen party was - with a hot policeman, doctor, cowboy or fireman stripper.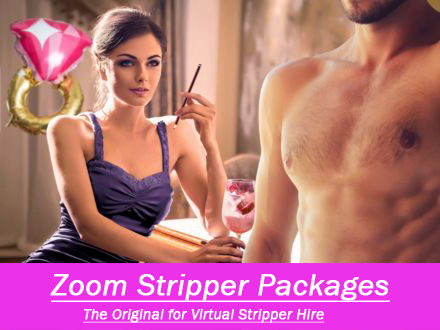 Zoom Stripper Packages & June Offers
Real Zoom stripper hire for virtual hen parties
Fun, hunky, charming dancer to ignite party atmosphere
Personalized costume, theme & playlist
Full or partial Zoom strip show experiences for any party
High quality livestream
Easy video hangout setup
12 minutes Zoom stripper - £70 + surprise costume included
30 minutes Zoom stripper - £110 + ANY personalized uniform included

1 hour Zoom stripper - £160 + daytime life drawing class included
Zoom stripper for 30 minutes + real life male stripper hire - £200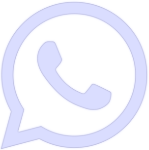 Average response time:
2 minutes. Open 24 hours.


Zoom stripper party ideas:
Zoom quiz segues into stripper questions then into live strip show!
Unexpected Zoom upgrade to platinum striptease package
Unwell friend party - secret surprise stripper cheer up
Police stripper Zoom calls to arrest bride-to-be for breach of lockdown rules and being naughty
Smart virtual doctor stripper teaches party how to be pandemic proof and stay healthy
Hot guy dials into the wrong Zoom room to amplify humour
Surprise guest speaker gatecrashes colleague's virtual work party or virtual round table
Prices are conditional on availability.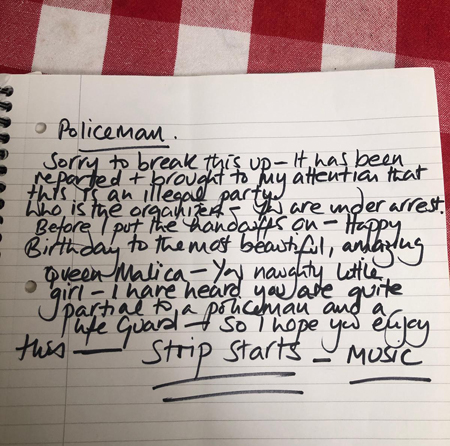 "We told her no stripper was coming because of Covid in order to maximize the surprise of a Zoom stripper..."